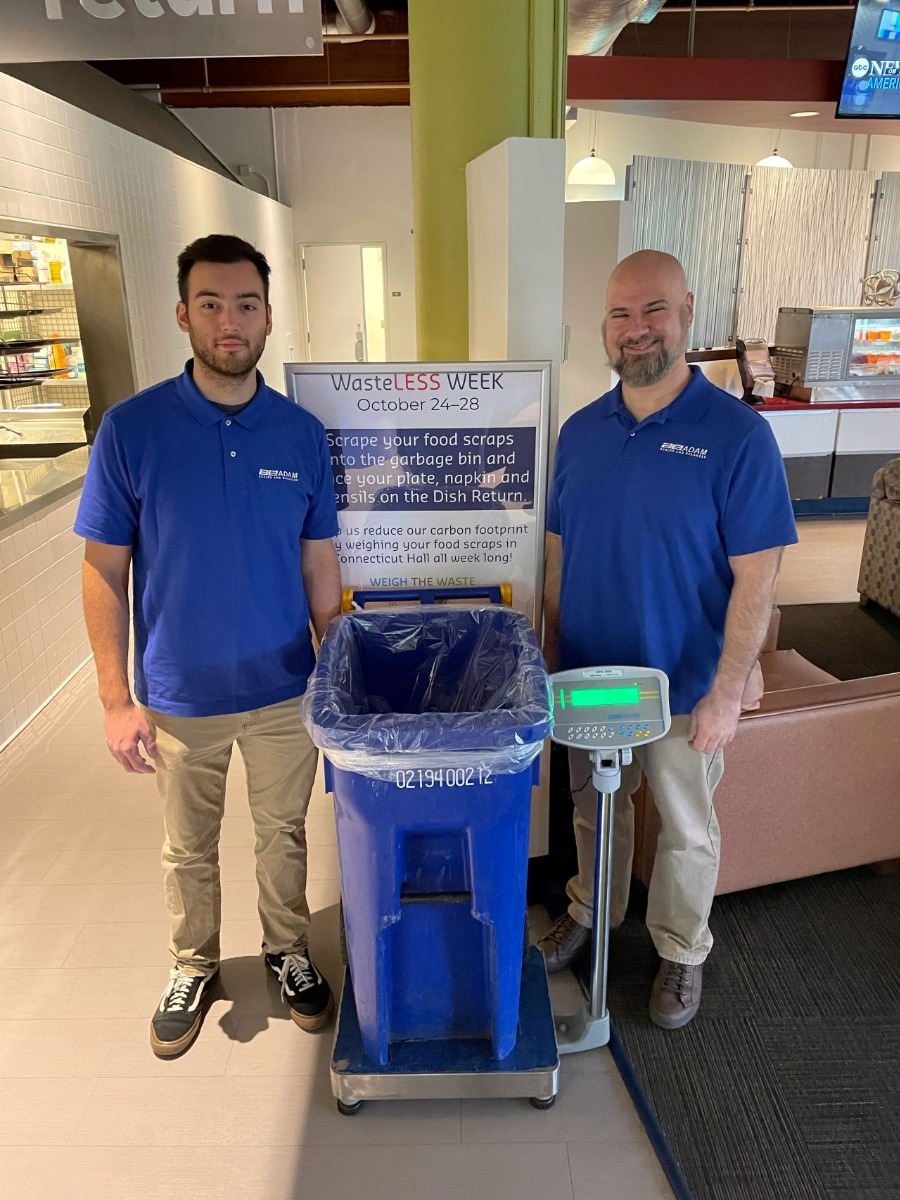 Sodexo, Southern Connecticut State University, and Adam Equipment Partner to Reduce Dining Hall Waste
NEW HAVEN, Conn. (Nov. 4, 2022) – Sodexo, a leader in quality, multichannel, and flexible food experiences, in partnership with Southern Connecticut State University's Office of Sustainability and scale manufacturer Adam Equipment, announced today the Weigh the Waste event in honor of Sodexo's WasteLESS week. The event, which took place on October 24 – 28, encouraged students on SCSU's campus to monitor and minimize their carbon footprint in the dining hall.

Choosing the Right Scale to Weigh Spices, Herbs and Other Ingredients
People use spices throughout the world. Some are common enough to be bought in bulk at the grocery store, while others are worth as much as some precious metals and are difficult to get unless you're a professional chef. Whether they're being packaged in bulk or used in a recipe, they must be weighed accurately. In this post, we'll discuss which scales and balances are best for weighing spices.

Essential Features for Scales Used in Food Processing and Production
The food industry is complex with many steps involved in harvesting the raw ingredients, processing them, and selling them in stores. Scales are used in virtually every step from farm to table, serving a variety of purposes for the many applications in the food chain. In this post, we'll cover some important features of scales used during food production and processing.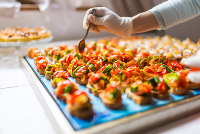 Choosing the Right Weighing Scale for Your Food Business
Food catering can be a hectic industry. Whether it's for weddings or fundraising events, the food needs to taste good, there should be enough for everyone without wasting it, and everything needs to be cleaned up in time for the venue to close or to keep on schedule for the next event. Efficiency and consistency are key for a good catering company. The right scale can optimize your kitchen and ensure your clients keep coming back.
Frequently Asked Questions
Commercial food scales are used in far more than just restaurants and kitchens – here are some of the main industries where they can be found:
In retail or deli settings, Adam's approved price computing scales can provide digital readouts of item weight and price, visible to both the user and customer.
Food processing and production plants rely on Adam's durable washdown and waterproof scales. These reliable food-grade scales are IP-rated for batch and recipe preparation and are ideal for quality control and weighing needs.
For production lines and food manufacturing, food scales with checkweighing and parts counting functions are used for filling containers and packaging.
In food QC labs, Adam balances are used in recipe creation and sample weighing, while our moisture analyzers efficiently and quickly assess the moisture content in foods.
Adam's easy-to-use scales are well-suited for food service applications in franchises and restaurants. Our scales precisely measure ingredients, making them ideal for maintaining portion control and ensuring product consistency.
Water-resistant food scales offer several benefits to users, with the most obvious being their protection from liquid and particulate damage. This means a washdown scale or balance is likely to last longer in wet or messy environments such as professional kitchens or food manufacturing environments.
Water-resistant food scales also make cleaning down after use faster and easier, as instruments can be sprayed down, jetted or fully submerged, depending on their IP rating. This is crucial to food environments as it helps to keep weighing practices hygienic and minimises cross-contamination, removes dirt build-up and helps eliminate the growth of bacteria, mold or other toxins. Adam Equipment offers scales and balances with IP ratings from IP65 all the way to IP68, fully waterproof.
Regulations require trade-approved scales for the determination of mass in commercial transactions, meaning any transaction where a price is based directly on weight will require the use of trade-approved scales. Anyone found not using certified scales risks being fined or even jail sentences in more extreme circumstances.
Trade-approved scales have been rigorously tested by an approved qualifier to assess the overall design and usability, as well as the accuracy to ensure that weight readings are correct. Once the test is complete, the weighing scale will receive what's known as a declaration of conformity as proof that the instrument is fit for trading.